Without a doubt, ​​Americans have a big appetite for cannabis on Thanksgiving. In fact, Thanksgiving ranks among one of the top five cannabis sales days of the year. Ranking higher than Thanksgiving Day is the day prior, which has come to be referred to as Green Wednesday. Green Wednesday was the single biggest cannabis sales day of 2020, with an 80% increase in daily sales, beating out Black Friday for the first time, which brought a 75% increase in sales.
With the high holiday right around the corner, not only is this a time to anticipate gorging ourselves with turkey, pie, and stuffing, the best and biggest shopping deals for anyone looking to drum up the munchies with some THC, or simply relax during a stressful family time with CBD-leaning products, cannabis brands across the country have you covered. 
From cutting-edge cannabis devices to cannabis and hemp-infused products, here are a few deals to spark up your holiday.
Discounted Gifts and Devices for Cannabis Consumers 
Moose Labs — free gift w/purchase on Thanksgiving, discount code scavenger hunt on Cyber Monday
Photo courtesy of Moose Labs
Moose Labs is the creator of the MouthPeace ($9.99) the first physician-backed germ-preventing device designed to fit joints, vape pens, bongs or bowls for a safer experience. MouthPeaces and other accessories from Moose Labs will be 20% off for Green Wednesday, and 25% off on Black Friday. On Thanksgiving day, Moose Labs is offering a free limited-edition Moose Labs pin with every $30 purchase. Moose Labs is also hosting a Cyber Monday Scavenger Hunt, with hidden discount codes dispersed throughout the website, ranging from 5%-50% off. Clues can be found on the Moose Labs Instagram (@mooselabs), and via email.
RELATED: Green Wednesday Cannabis Sales Blow Away Black Friday
The MouthPeace and the new MouthPeace Mini prevent germ spread at the source, creating a sanitary barrier between users' mouths and their pipe, joint, or vape. Each MouthPeace comes with replaceable activated carbon Filters which use and triple-layer filtration to protect your lungs, removing resins, contaminants, and tar particles from each inhale. 
Hitoki — 40% off the Trident laser smoking device
Hitoki, creator of the Trident ($499.99-$649.99) is offering 40% off on the 24K Gold, Rose Gold, and Black Tridents starting November 23rd. The Trident is a patent-pending laser combustion smoking device that preserves the aromas and flavors while you smoke utilizing the method of combustion similar to a magnifying glass under the sun. A 30% discount on the Trident will be offered starting Saturday, November 27, 2021 for Cyber Monday.
Higher Celebrations — Birthjay 5-pack for over 40% off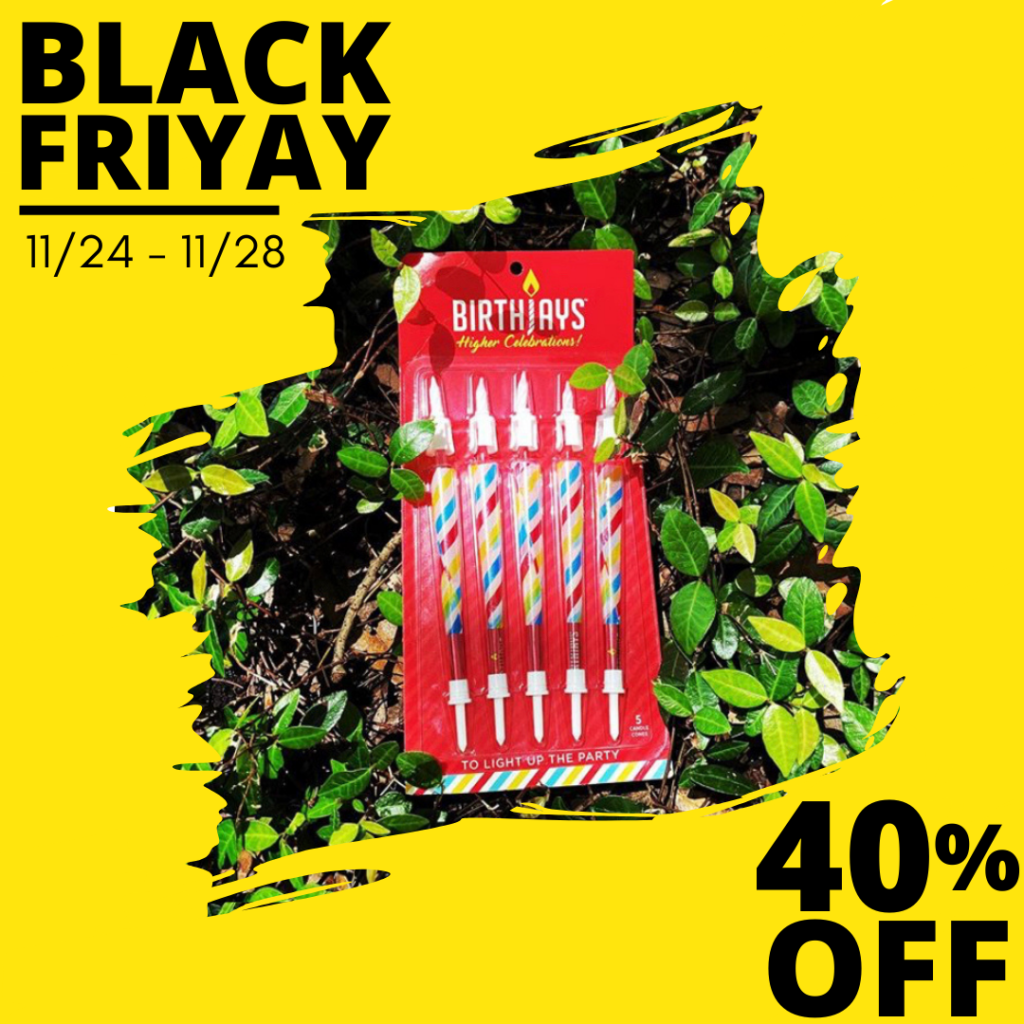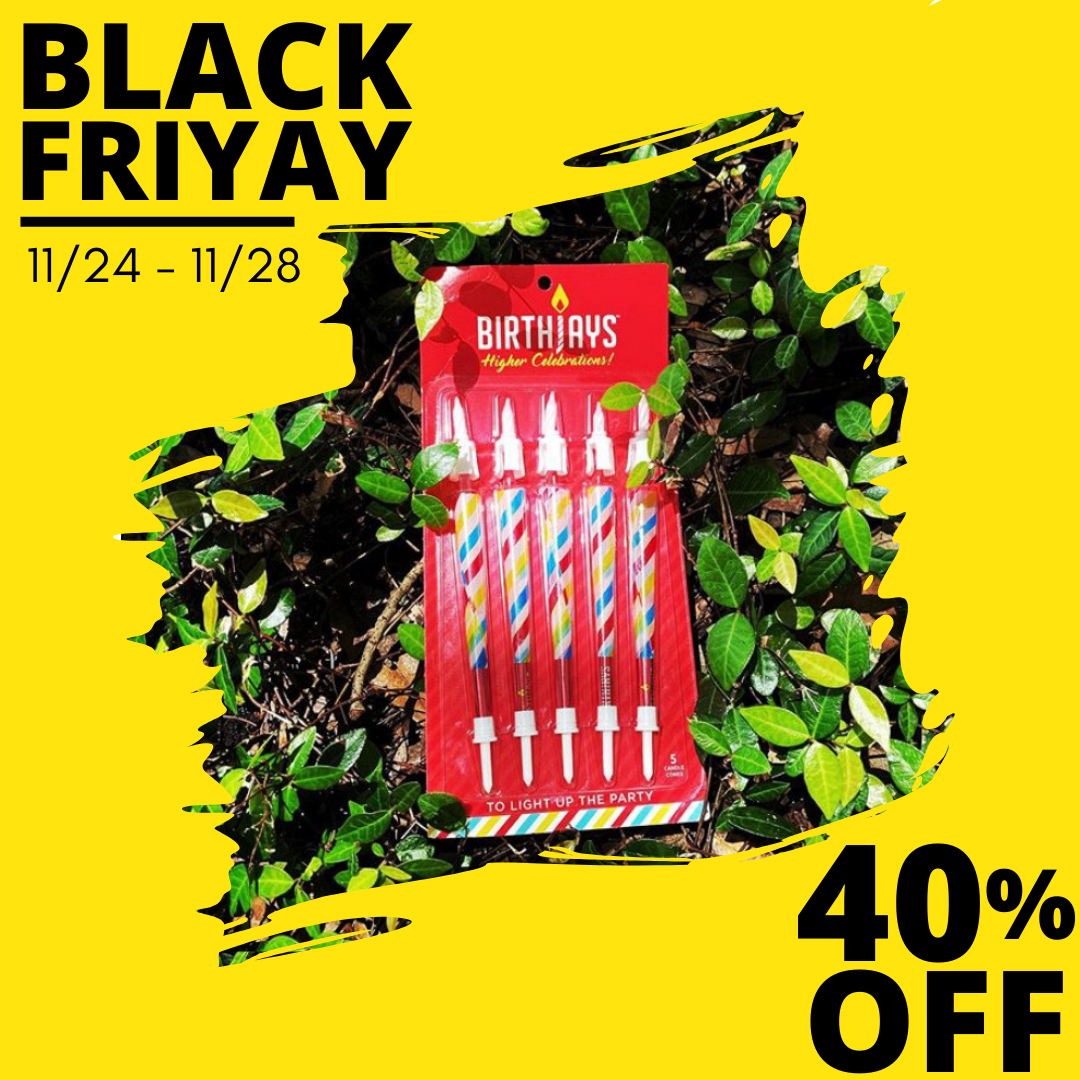 Photo courtesy of Higher Celebrations
Higher Celebrations introduces the Birthjay, the world's first joint birthday candle and one-of-a-kind, smoke-able cake topper. This festive pre-rolled cone topped with a candlewick comes with a cake stake for easily placing on any cupcake or dessert. Starting Green Wednesday through the end of Black Friday, Higher Celebrations is sparking up the holiday season by offering their flagship product for 40% off.   
Dip Devices — 15%-30% off starting 11/22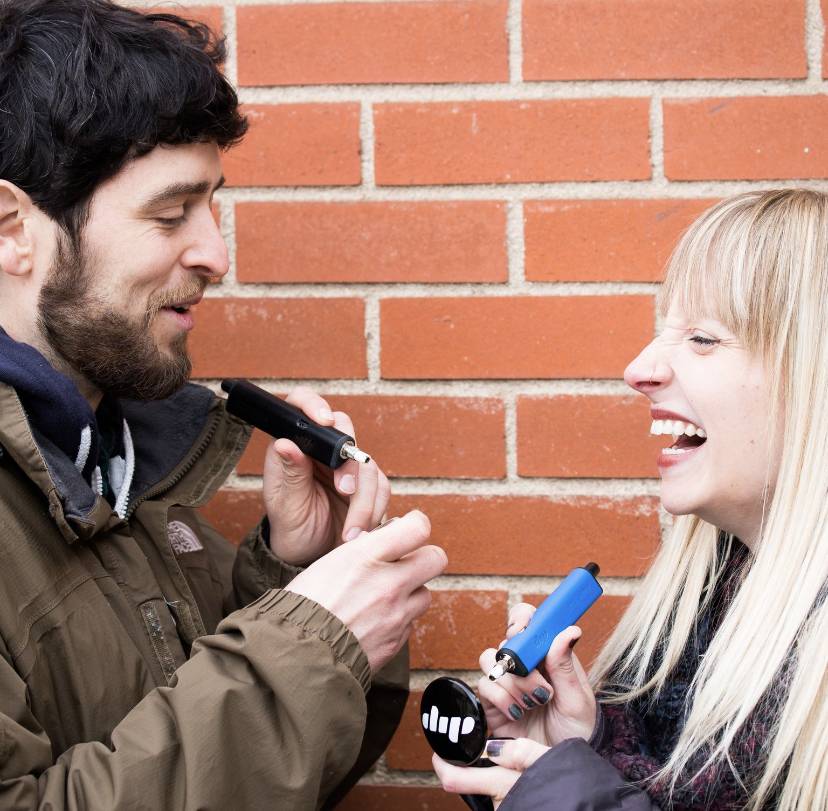 Photo courtesy of Dip Devices
Dip Devices, creators of on-the-go dabbing technology for concentrates is offering a 15% off sitewide discount from November 22nd-29th. Shoppers who spend $75 or more will receive a 30% off discount. In addition to the original Dipper and the 3-in-1 EVRI pen, the Little Dipper is the newest product in the Dip Devices' repertoire. The Little Dipper is a portable and reliable tool that delivers big clouds for concentrate consumers, at an affordable price.
Hanu Labs — 20% off select oproducts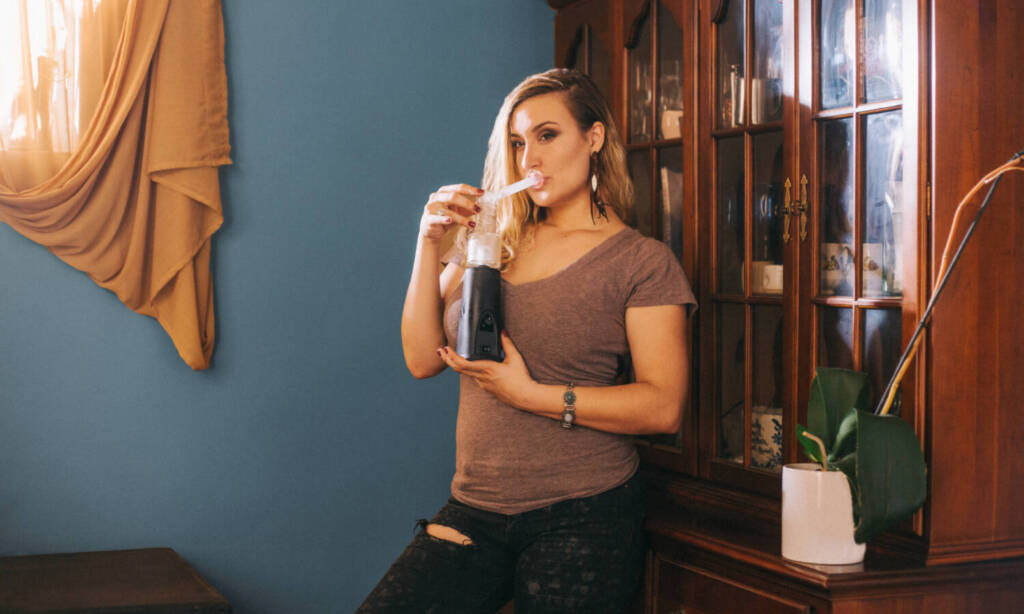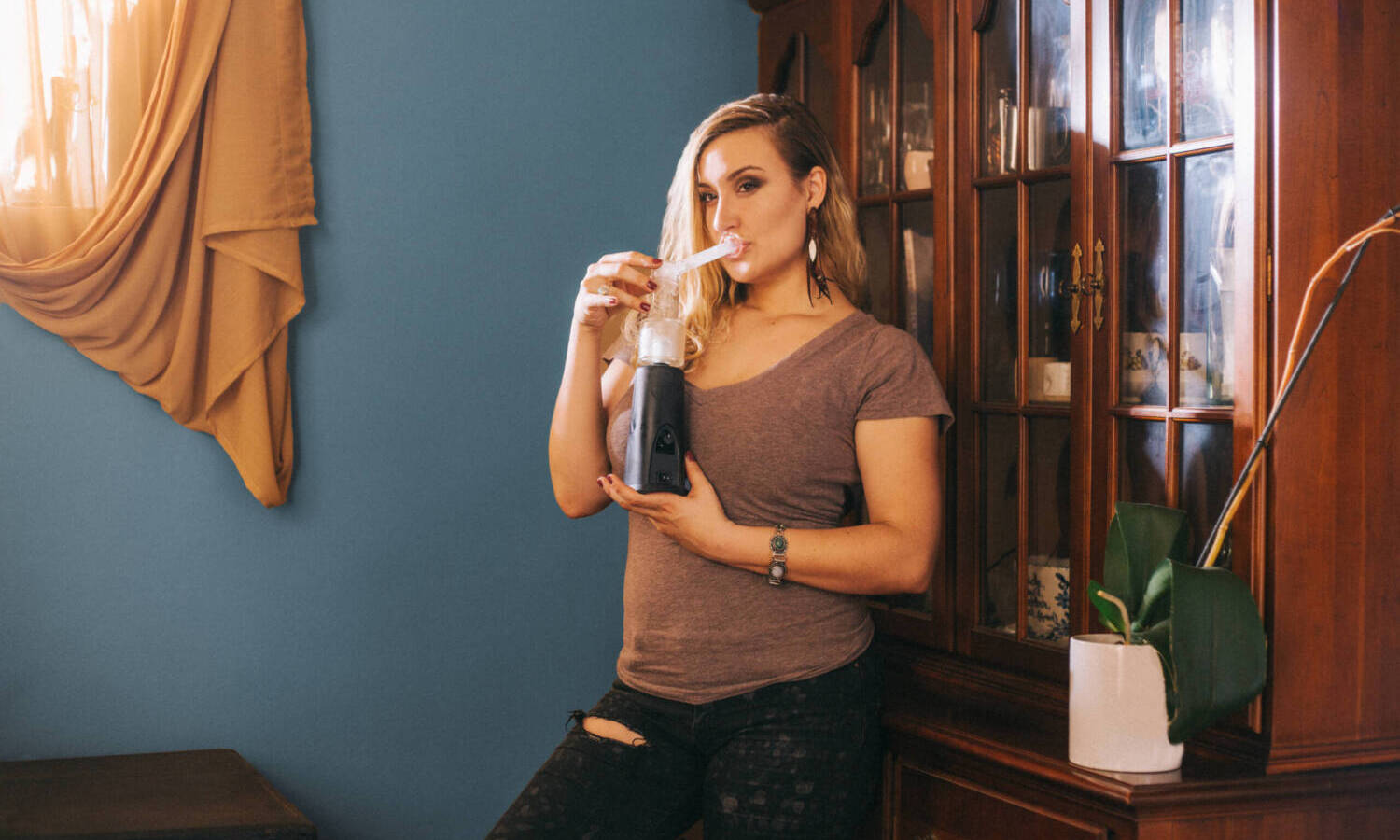 Photo courtesy of Hano Labs
Hanu Labs, a minority-owned vaporizer tech company, is offering special discounts on Black Friday. The Helio Wellness Kit (original price $369.99) is on sale for $299.99, and The Crown HydraTree™, a sturdy 5mm premium glass piece that pairs with the original EVO and the brand new Hanu Labs EVO Petra unit, is on sale for $99 (original price $179.99).
The Helio Wellness Kit comes with The EVO™, a dual-functioning desktop vaporizer for both flower and concentrates, plus the Helio glass mouthpiece, which offers a direct and flavorful pull without moisture conditioning.
As the 5X Cannabis Cup Award Winner for "Best Desktop Vaporizer,"  The EVO™ features patented Perpetual Heat Thermal Technology that evenly extracts aromatic healing properties of cannabis flower or concentrates, while preserving flavor. The EVO, included in the discounted Helio Wellness Kit, was designed by a classically trained French chef to wield an articulate convection-based heating system that eliminates combustion while maintaining the consistent temperatures needed to fully express the plant's aromatic terpenes.
This tabletop technology is attached to an all-glass airpath, such as the Helio glass mouthpiece, the Crown HydraTree, or other Hanu Labs glass pieces, allowing the herb to enter the airways as a rich, clean, moisture conditioned vapor, cooled to perfection.
CandaScent — 20% off forest bathing candles through end of November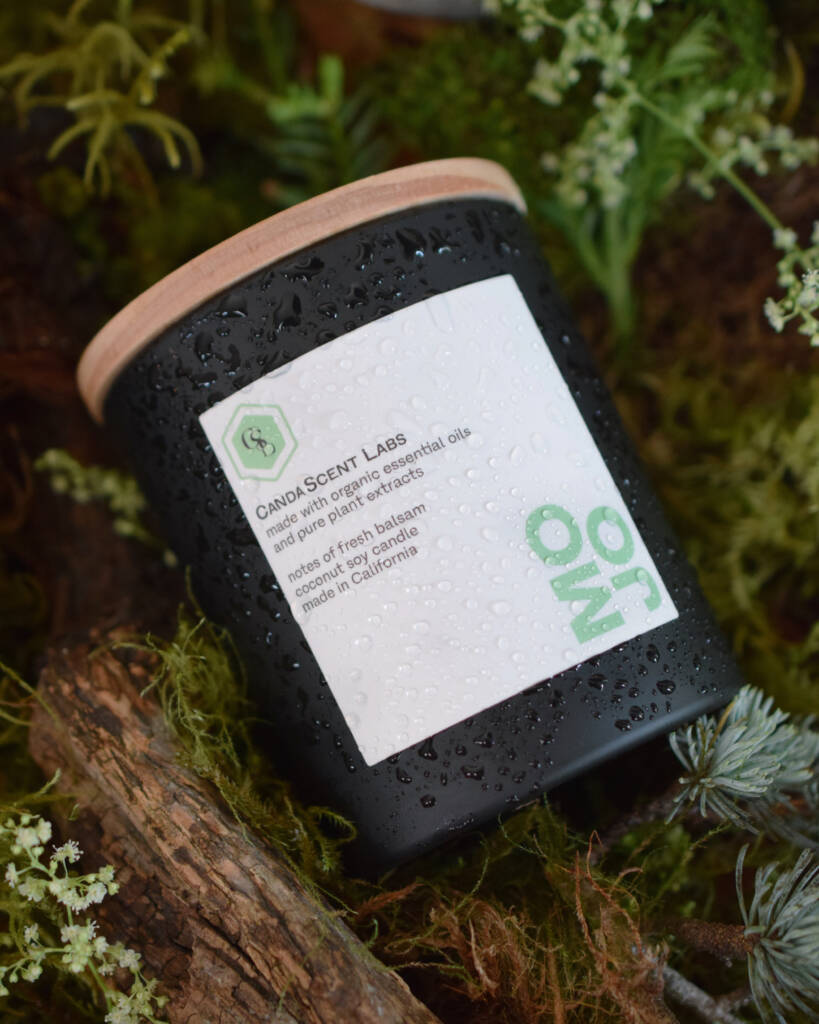 Photo courtesy of CandaScent
CandaScent, creator of the Forest Bathing 'MOJO' Candle ($68) is the first candle maker to formulate scented candles with the only aromatic molecule found in plants that's known for interacting with the Endocannabinoid System: Beta-Caryophyllene. Since Beta-Caryophyllene's extraordinary effects can be mediated through our olfactory system (otherwise known as our sense of smell) burning candles is the perfect method for delivering its science-backed benefits.
RELATED: Cannabis Holiday Gifts For Every Type Of Friend
Leveraging the aromatic molecules that determine the smell of plants and herbs, woman-owned CandaScent Labs partnered with terpene expert Susan Trapp PhD, to formulate their latest MOJO candle. Inspired by the Japanese practice of Shinrinyoku (forest bathing) MOJO's notes of fresh balsam, spruce, and cypress will connect you to the clean and grounding scents of the lush green forest. Full of phytoncides, antioxidants, antibacterials and antifungals, MOJO was concocted to get you feeling like you have reached the top of the mountain. For the times when you can't go for a walk in the woods, this forest in a jar is the next best thing. Through the end of November, shoppers can use the code HAPPYGIFTING for 20% off all products site-wide.
Discounted Hemp Products for Relaxing
According to a 2019 Gallup Poll on CBD use, 14% – about 1 in 7 – of U.S. adults personally use CBD products. As of 2020, Americans are most commonly using CBD for pain relief (64%) and anxiety (49%). Generally unwinding after a long day for general relaxation or stress relief is another incredibly common reason why 33% consumers turn to CBD. Since the holidays are a stressful time, Green Wednesday is an ideal time to start considering CBD for relief. 
A few options to consider include…
Buy 1 get 1 free (BOGO) deal on all Identity products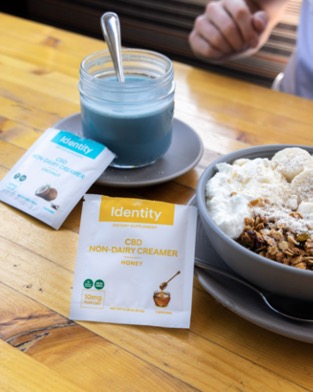 Photo courtesy of Identity
Luckily, since food products formulated with CBD becoming more and more common, there are several ways to integrate the benefits of CBD into your Thanksgiving dinner, or other holiday parties in the near future. IDENTITY for example works with small family farms, and sophisticated Norwegian food suppliers to produce exceptional CBD products from your standard  tincture, to a powdered CBD Non-Dairy Coffee Creamer, and a new CBD infused Bone Broth – good for on-the-go meals or incorporating into the thanksgiving dinner table. Starting Wednesday, November 24, 2021, IDENTITY is offering a buy one get one free (BOGO) deal on all of their unconventional food products with a dash of CBD.  
Rhythm CBD Seltzers — 30% off Shorties on Green Wednesday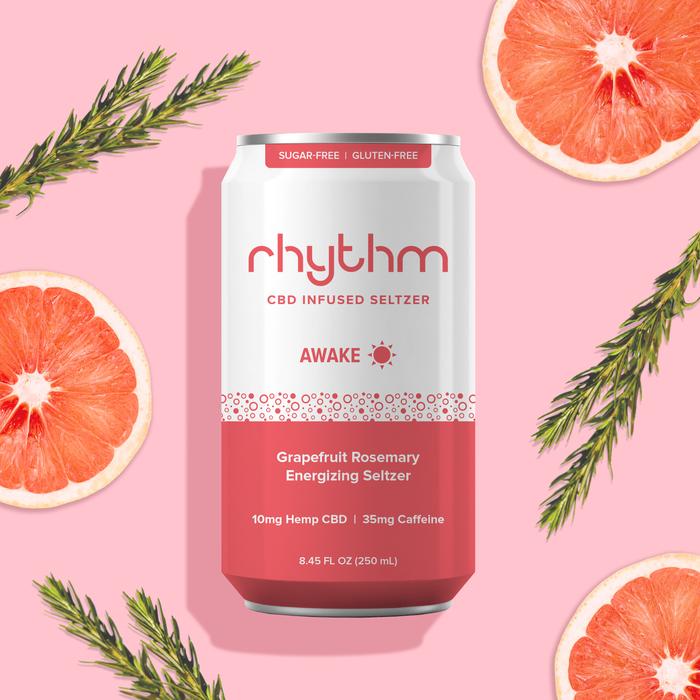 Rhythm is an infused beverage company that develops and sells delicious, functional wellness drinks featuring CBD, adaptogens and superfoods to put your mind and body in harmony. For Green Wednesday, Rhythm is offering a 30% off discount on their new line of smaller beverages, Shorties, with the code GREENWED. The Shorties Variety Pack ($44.99) comes with Rhythm's blackberry-lavender flavored Rhythm Dream bedtime seltzer, the lemon-ginger flavored soothing seltzer, Rhythm Recover for post-workout recovery, and the grapefruit-rosemary flavored energizing seltzer, Rhythm Awake for a jitter-free caffeine boost, are all available in the new 8.5oz cans. All flavors of Rhythm Shorties also contain 10mg of broad-spectrum hemp extract.
Empower Bodycare — 40% off for Black Friday 
Empower Bodycare is an LGBTQ+ owned company created female-entrepreneur Trista Okel, who first started making CBD oil in her kitchen as a personal endeavor to help her mom manage chronic pain. After perfecting the formulation, Empower now carries a variety of popular CBD-infused bath salts, lotions, and oils with aromatherapeutic scents like Lavender Bergamot and Lemon Verbena that will instantly transport you back to your favorite spa or help you unwind after a long day of holiday traveling. Empower Bodycare is offering 40% off all products for Black Friday and 30% off all sale items for Cyber Monday.  
 Green Unicorn Farms — 30% off during Cyber Week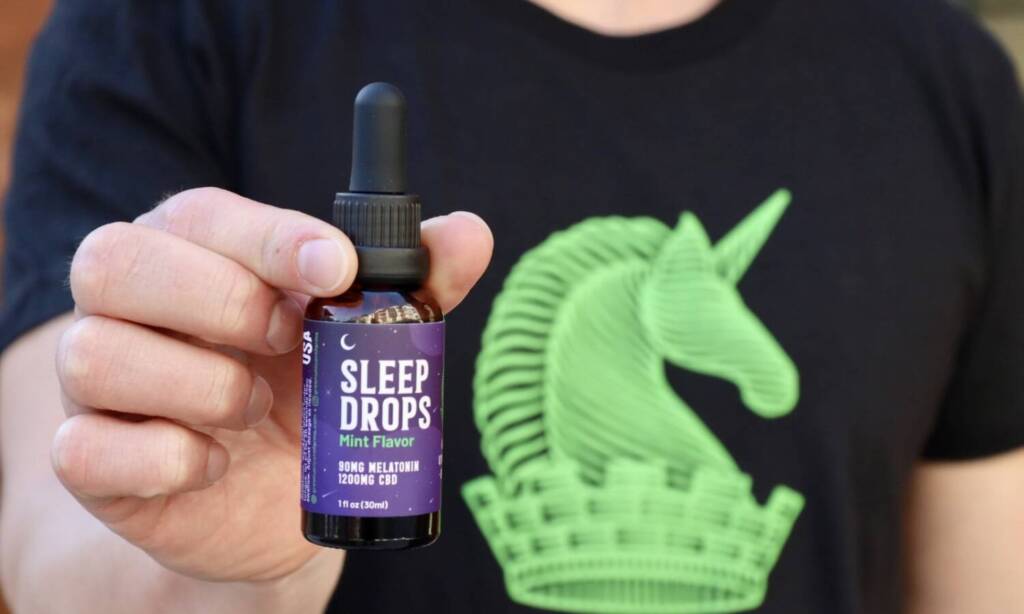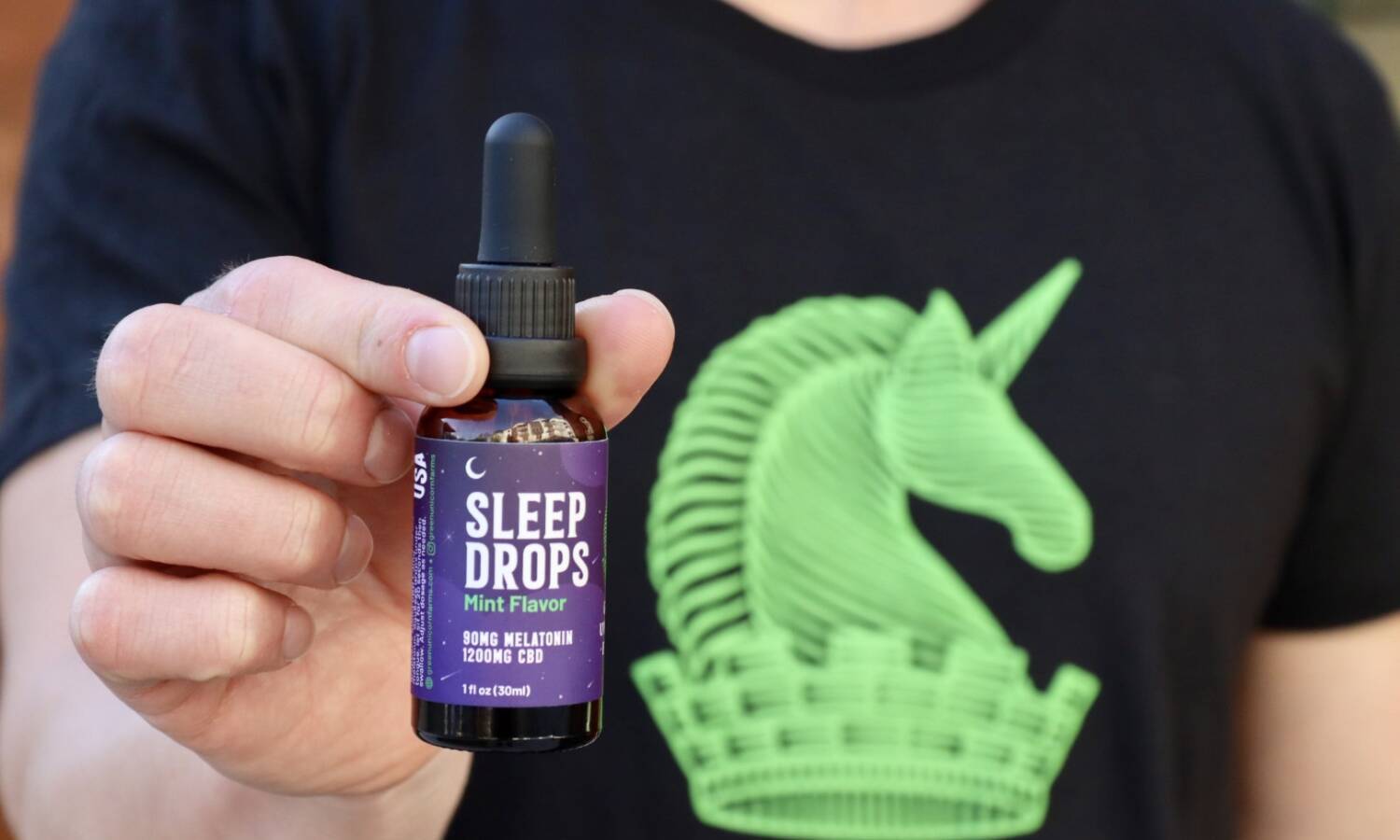 Photo courtesy of Green Unicorn Farms
Green Unicorn Farms is a Bay Area CBD flower company offers a variety of strain options that come in either pre-rolls or pre-packaged eighths. They are offering 20% off all products on Green Wednesday and 30% off for all of Cyber Week, 11/25-12/2. 
RELATED: 4 Questions To Ask Yourself Before Buying CBD Gifts
Green Unicorn Farms' hemp flower pre rolls come in child-resistant packaging that contain 2, 5 or 7, 0.75g pre rolls each. The Special Sauce Pre roll from Green Unicorn Farms is a fan-favorite, since it's packed with a relaxing CBD strain evoking soothing terpene profiles for a perfectly mellow smoking experience. This particular blend of cannabinoids and terpenes make Special Sauce a prime choice when both the mind and body need some quiet time after a long day. As one of the most popular strains from Green Unicorn Farms, lighting a Special Sauce pre-roll will put you in the perfect mood and provide a sense of calm. 
HighOnLove — 25% off Black Friday & Cyber Monday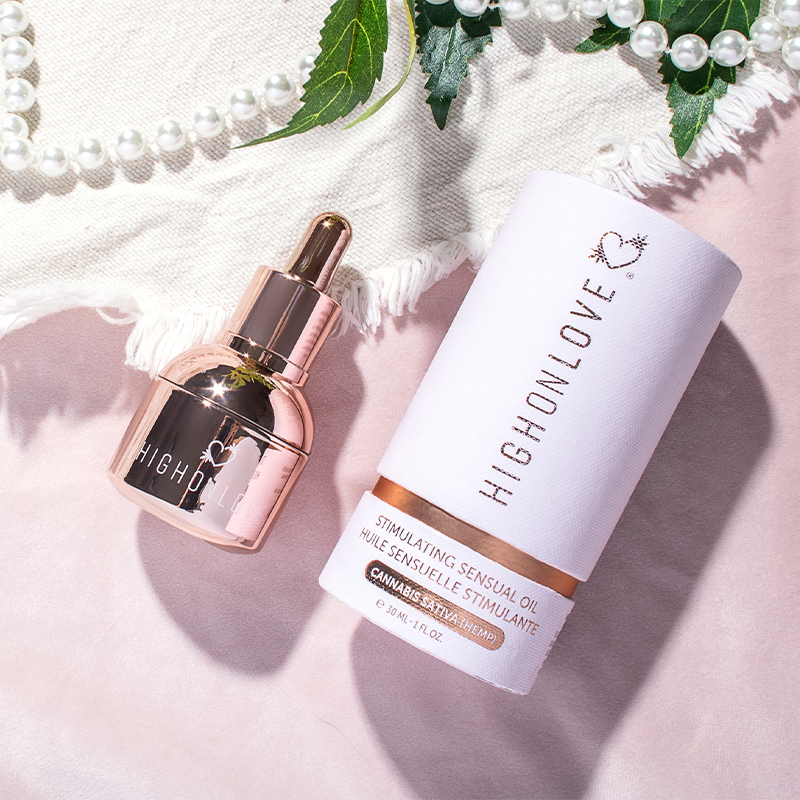 Photo courtesy of HighOnLove
HighOnLove, a luxurious line of sensual and self-care products designed to take pleasure to the next level, all blended with premium cannabis oil or hemp seed oil. On Black Friday and Cyber Monday, HighOnLove is having a 25% off sale on all of the online hemp products that make great gifts for yourself or your significant other, such as the Stimulating Sensual Oil ($50) or the Dark Chocolate Body Paint ($35). These products are made to revolutionize the way you love by igniting a more intense and profound orgasmic experience.